Pencil Piano - Ailis Ni Riain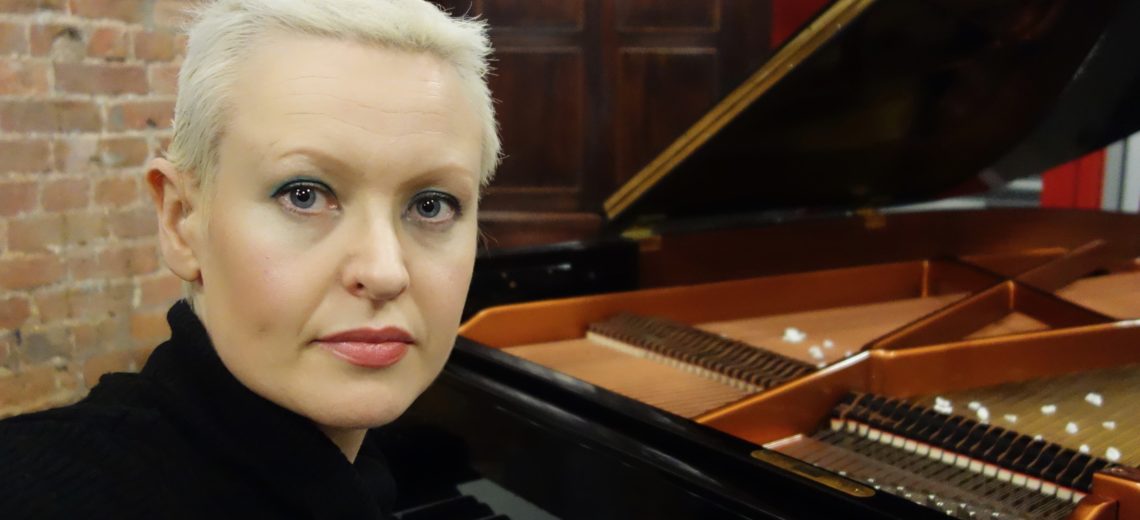 Ailis Ni Riain
© Photo by: Ailis Ni Riain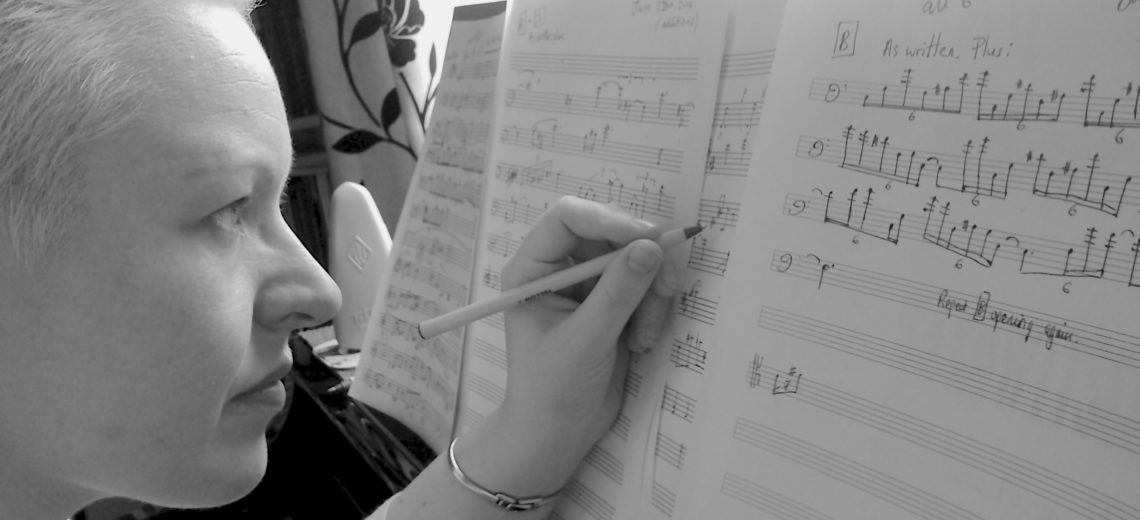 Ailis Ni Riain
© Photo by: Ailis Ni Riain
Ailís Ní Ríain is an Irish contemporary classical composer and pianist who aims to produce work that challenges, provokes and engages. A regular collaborator with artists in other art-forms, her artistic interests are diverse and combined with an unwavering desire to push and develop her artistic practice through each new project or commission. In November 2016 she was awarded the prestigious
Paul Hamlyn Award
 for Composers. She has worked with Evelyn Glennie [deaf percussionist], RTE Concert Orchestra and new works will be performed by BBC Philharmonic, London Sinfonietta, Royal Liverpool Philharmonic Orchestra, Con Tempo String Quartet. She has been supported by Unlimited and British Council. Ailís composes in a variety of forms including music-theatre, concert music and site-responsive installation projects. Ailís is hearing impaired and is an advocate of diversity and inclusion in the arts via her work with Arts & Disability Ireland, Unlimited, Shape Arts, Dadafest Liverpool and through making work concerning sensory impairment and deafness since 2009. Her music has been performed at London's Purcell Room, The Royal Festival Hall, The National Concert Hall in Dublin, Carnegie Hall in New York, throughout Europe and in the USA as well as featured on BBC Radio 3, BBC Radio 4, RTÉ Lyric FM and RTÉ Television. Her work has been supported by Unlimited, Arts Council England, the PRS Foundation for Music, Arts & Disability Ireland, Drake Music,the Irish Arts Council, Culture Ireland, Britten Pears Foundation, the RVW Trust and the Hinrichsen Foundation.
Contact details
Ailís Ní Ríain
Composer, writer
Lancashire, England, UK
I Used to Feel
Duration: 30 mins
Description: Music-theatre. Set in a hotel room or similar. One deaf actor and one classical musician. c. 30 mins duration. Text & music by A Ní Ríain.

Premiered in UK 2016
Two subsequent productions in Ireland in 2017, 2018

USA Premiere 2021, Massachusettes


People on road: 4
Freight: none
Work-shops, Masterclasses, residencies, performance discussions, panels.
"As a composer and a writer, a significant talent"
– The Irish Times
"One of the new works that left the strongest impression was Ailís Ní Ríain's Eyeless, a kind of adoringly reverential altar to the voice of sean-nós singer Iarla Ó Lionáird, with backing from EnsemBéal."
– Michael Dervan,The Irish Times
"Beautiful Cracked Eyes by Ailis Ni Riain, a confrontational and aggressive piece, toccata-like, Riain's ability to "challenge, provoke and engage" was here evinced and one wants to hear this piece again and, indeed, more of her music."
–Colin Anderson, Classical Source
Latest Video
I Used to Feel, Dublin, 2018
No Other Word for It, IMBOLC Festival 2020, Northern Ireland
I will See if I can See
Related artists from the same artform