Europe Beyond Access Artists
Search
Aristide Rontini is a dancer and choreographer exploring issues of identity and the relationships between individuals | society and nature | human beings.
Candoco is a world-leading dance company that continually expands perceptions of what dance can be.
Dance
England
British Council
DaDaFest
Unlimited
Australian-born but now Glasgow-based performance artist and choreographer, Caroline Bowditch describes herself as a performer, maker, teacher, speaker and mosquito buzzing in the ears of the arts industry in the UK and further afield.
Dance
Live Art
Theatre
Australia
Scotland
British Council
DaDaFest
Unlimited
Chiara Bersani is an Italian artist working in the field of performing arts. She trained in the field of theatrical research with influences from contemporary
Performer and creator of multi-disciplinary performance work, often rooted in the study and use/misuse of her crutches, and the exploration of the potentiality of her own specific physicality.
Dance
Scotland
British Council
Disability Arts Online
Unlimited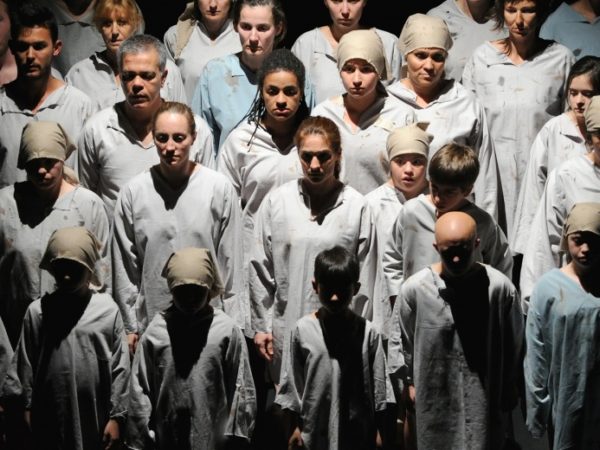 Institution whose main goal is to promote social inclusion and culture through inclusive dance.
Dance
Film
Live Art
Music
Theatre
Visual Arts
Portugal
Vo′Arte
Daniel Kotowski is an artist and performer, and is Deaf. He is undertaking a PhD at the Academy of Fine Arts in Gdansk. His work explores concepts of incompleteness and completeness, biopolitics and biopower, and communication.
Danskompaniet Spinn is a professional dance company based in Gothenburg, Sweden. They are passionate about the art of dance and about challenging stereotypes regarding what dance is and can be.
Demy Papathanasiou worked for many years as a mechanical engineer. In her forties, she began to train in dance. She is now an esteemed choreographer
Diana Anselmo is an Italian Deaf performer and artist, Europe Beyond Access ambassador, and President of Al.Di.Qua.