Date: September 3, 2020 - September 4, 2020
Location: Italy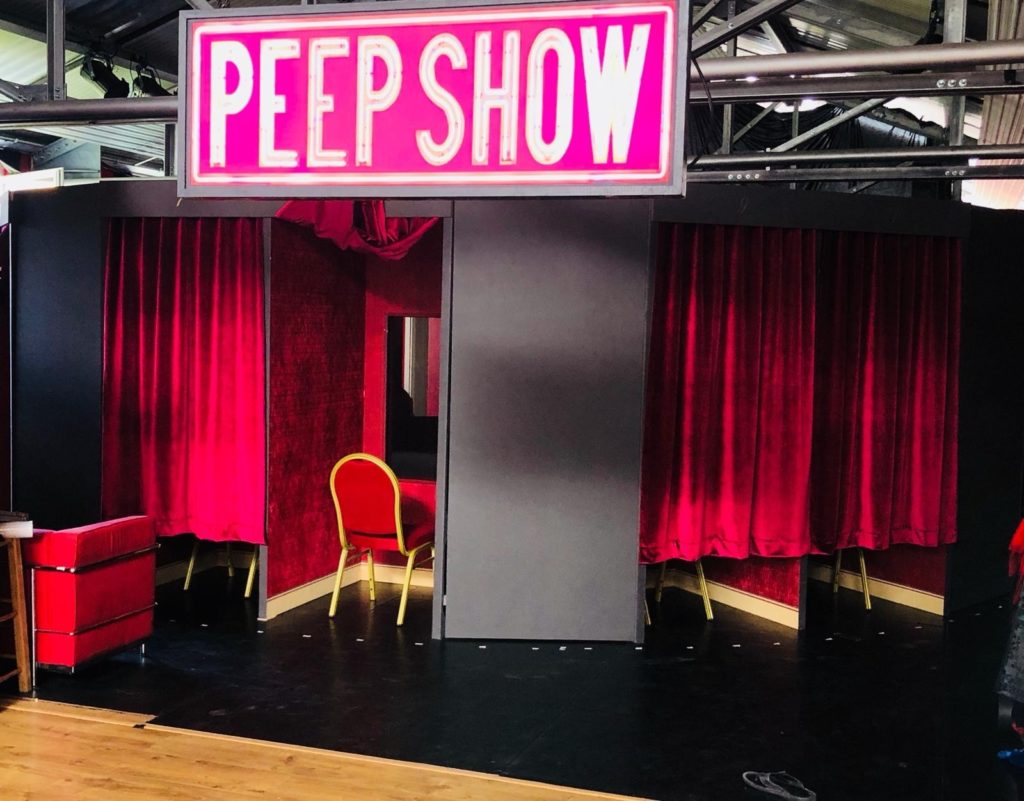 Premiere: A peep show for Cinderella
Tickets: 3 Euros | 20:00 and 21:30
By La Ribalta Theater, a company of predominantly disabled performers, who exclaim on their website: "theatre is a necessity, a needle for sewing relationships, a political act, a place of social redemption, a place in Bolzano for both the Italian and German communities, a place where languages ​​and forms of theatre are explored. Theatre makes these people different from their "diversity", it does not remove it, it does not exhibit it and it does not consecrate it: simply theatre transfigures their reality into something much more powerful. The theatre emancipates them, promoting their dignity as people who bear their own authenticity, their own poetics and true and sincere artistry as rarely happens to see."
A peep show for Cinderella is an innovative creation of dance-theatre imagined and thought for that very place that feeds on looks, and hidden eyes that see without being seen.
In the collective imagination, the peep show is a place to seduce yet in the etymological sense the meaning derives from "ducere" ( to "lead away" in English). In other words, what can result from temptations to stray from everyday life and into a world of new possibilities?
The allusion to Cinderella acts as a pretext and implies underlying themes of 'beauty' – a spell cast to transform a culture that prioritises a harmony of symmetries and proportions.
In A peep show for Cinderella, our beauty does not disturb the stars or constellations. No one will cast a spell for us. But maidens as we are, perhaps glimpsed by candlelight, adorned with makeup and bound with corsets, have nothing to fear.
Text and direction by Antonio Viganò and Paola Guerra
Dramaturgy by Paolo Grossi
Movements and choreography by Michele Lucenti
Scenes and costumes by Roberto Banci
Performed by La Ribalta-Kunst der Vielfalt Theatre
A production by Teatro la Ribalta-Kunst der Vielfalt (Bolzano)
In co-production with Oriente Occidente (Rovereto)