Disability Arts International sends out a newsletter every 8-10 weeks (sign up here) with exclusive content about disabled artists and inclusive companies making excellent work across the world, innovations in access and the latest updates from Europe Beyond Access. On this page, you'll find an archive of our past newsletters with links to view browser-friendly versions of each issue.
In this newsletter, we share the latest Europe Beyond Access commission, Rose La Rose; explore Canada's disability arts scene; discover what a digital residency programme might look like; introduce Europe Beyond Access artist, Giuseppe Comuniello; and, encourage you to fill in an important survey aimed at making international touring more sustainable and inclusive.
In this newsletter, we premiere a new film about a groundbreaking collaboration between learning-disabled artist Dalibor Šandor and renowned French choreographer Xavier Le Roy; share news of an open letter to top European policymakers demanding the full participation of disabled people in the arts; explore the arts and disability sector of Australia; learn about two new funding streams in Portugal supporting disabled artists and audiences; and much more.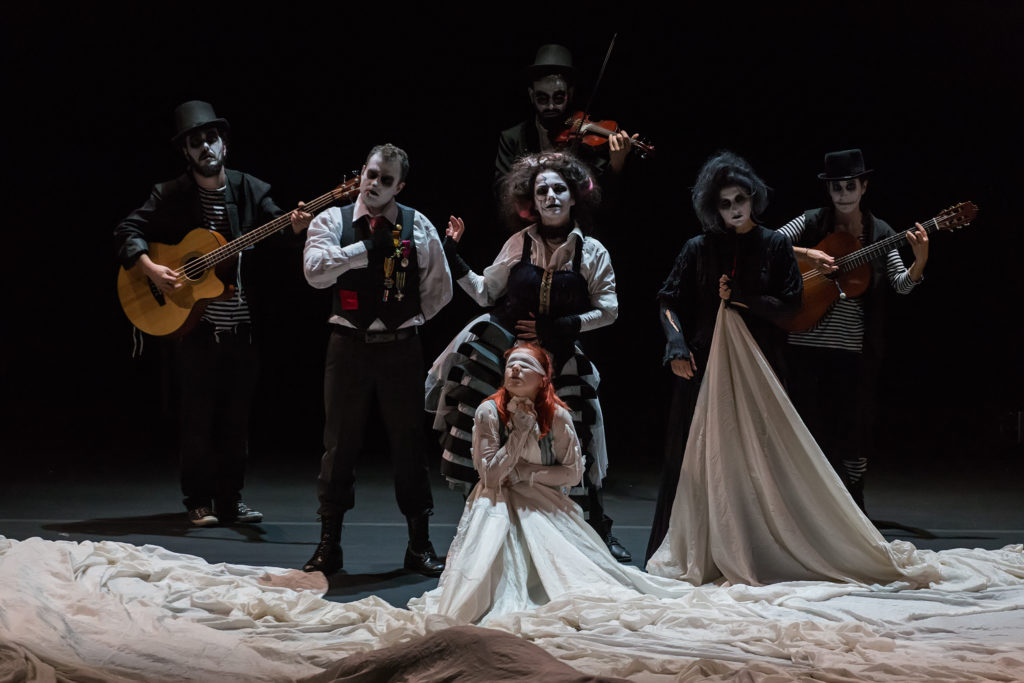 In this newsletter, we explore the Arts and Disability sector in Greece; highlight 'International Sign', a collaboration between some of Europe's most prominent Deaf-led theatre companies; discover how the Sync Leadership programme in Canada has adapted to Covid-19; introduce the latest Europe Beyond Access artist film; and share some dates for your digital diary this autumn.
In this newsletter, we look at the steps taken by Battersea Arts Centre, a multi-arts space in London, to become the world's first 'relaxed venue'; we explore accessibility in publishing; we share our latest artistic laboratory film which celebrates difference; and we investigate how the use of nudity can be a radical artistic form for disabled artists.
In this newsletter, we consider the importance of International Exchange with a new film about disabled artists collaborating across borders; we look at ImPart, an international project exploring the aesthetics of access; we explore Unlimited: Making the Right Moves – a six-year programme in Armenia, Azerbaijan, Georgia and Ukraine in partnership between the British Council and Candoco Dance Company; plus other updates and resources.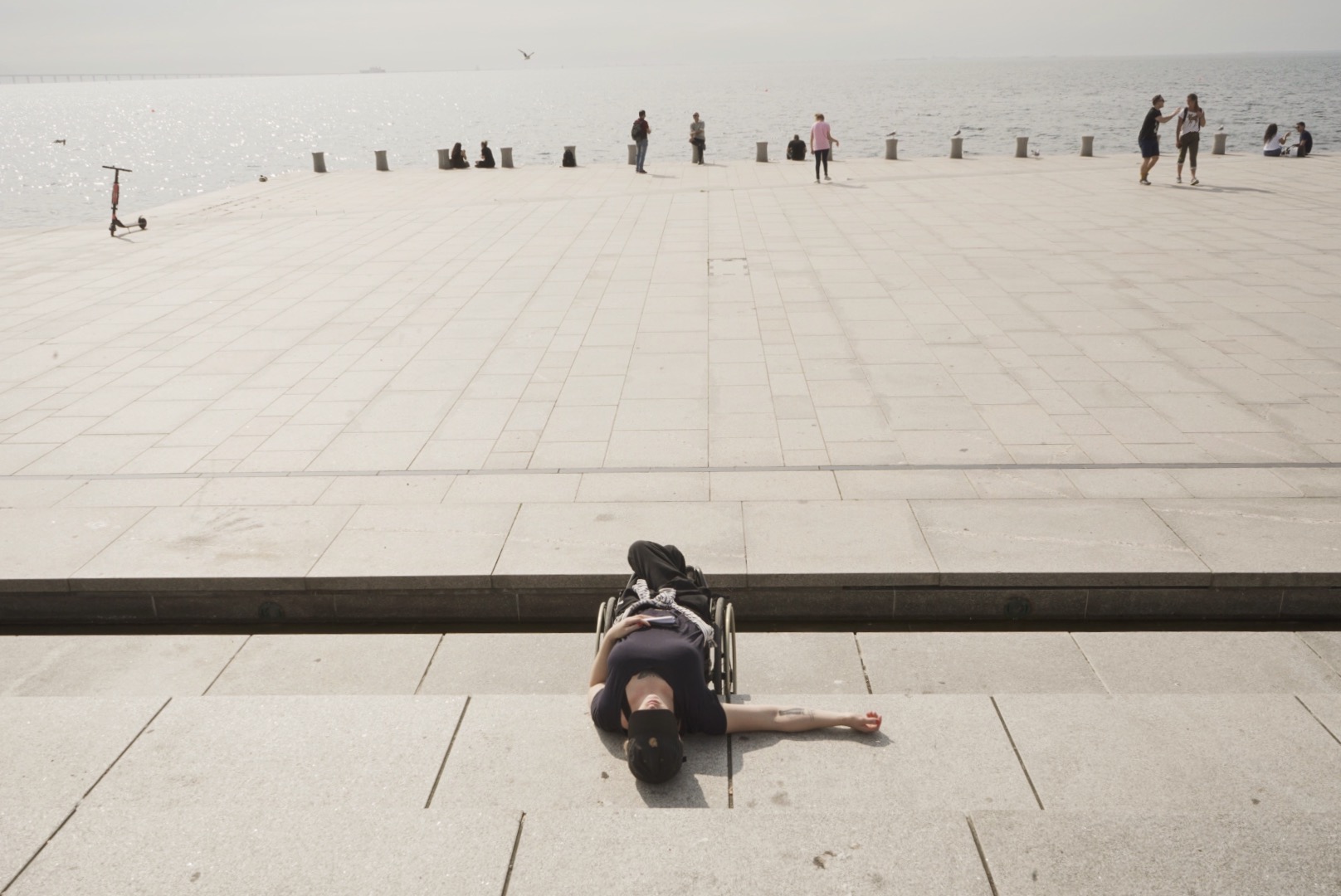 In this newsletter, we celebrate the launch of our brand-new website, explore a week-long laboratory of disabled artists from across Europe, led by Caroline Bowditch and Luke Pell, look at the accessibility offer of the world-renowned Edinburgh International Festival, profile a new European consortium of accessible film festivals and congratulate Per.Art on their 20th anniversary.
In this newsletter, we explore a unique gathering of artists from across Europe led by learning-disabled practitioners at Hamburg's Kampnagel, share the first in a series of 'Artist ID' films showcasing the work of Europe Beyond Access artists, examine the disability arts sector in Switzerland and investigate the work being done at Belgian arts centre, de Warande.
In this newsletter, we celebrate the first artistic activity of Europe Beyond Access, a pan-European project aimed at supporting disabled artists to break through the glass ceilings of the dance and theatre sectors. We also explore Spain's arts and disability sector and take a detailed look at Tanzhaus NRW, Düsseldorf and its holistic approach to access.
In this newsletter we chart the development of captioning in the performing arts, explore the landscape of the disability arts sector in Sweden, learn about the disability and access work of major funder, the Wellcome Trust, go on a virtual tour of DisArt's latest exhibition and look back at some of our favourite content from the last year.
In this newsletter we focus on East Asia, giving an overview of the British Council's work in the region, looking at Hijinx Theatre's recent initiative to export its academy model to China, and profiling the arts and disability sector in Korea. We also explore one of the world's first disability arts archives and get reflections from the Unlimited Symposium.
in this newsletter we celebrate festival season by exploring accessibility in live music, we consider the pros and cons of disability specific festivals, and we launch a new database of disability arts festivals across Europe.
In this newsletter we look at an initiative to make music teaching more inclusive at the Conservatory of Amsterdam, explore the growing trend of autism-friendly performances, go beyond the label of 'Outsider Art' and profile a visual spectacle in India.
In this newsletter we look at galleries and museums that are going above and beyond to provide world-class access provision for disabled visitors. Plus, a reflection from the IETM plenary in Brussels, accessible musical instruments and an overview of the arts and disability scene in Portugal.
In this newsletter we look at a number of innovative inclusive dance initiatives happening across Europe. We also chart the development of disability film festivals from around the world.
In this newsletter we explore the role that arts funders, networks and advocates play in driving improved opportunities for disabled people as audiences and artists: including contributions from Arts Council England, IETM network, European Cultural Foundation, and the British Council. Plus reports from conferences in Berlin and Ottawa.
In this newsletter we focus on the performing arts, previewing the Edinburgh Festival Fringe and looking at some of the major networking and commissioning programmes across Europe.
In this newsletter we look at different ways in which 'mainstream' organisations are changing their institutional culture to be more inclusive.
In this newsletter we look at the unique aesthetic of the work of some disabled artists, and how this is influencing wider arts practice.
In this newsletter we look at the ways in which disabled artists are working outside of a disability context, and at some of the different methods for embedding disabled artists in 'mainstream' venues, festivals and other cultural institutions.
In this newsletter, we look back at the Unlimited festivals and explore a number of other exciting international collaborations.
In this second newsletter, we look at the innovative use of technology to create accessible routes to artistic creation and audience experiences.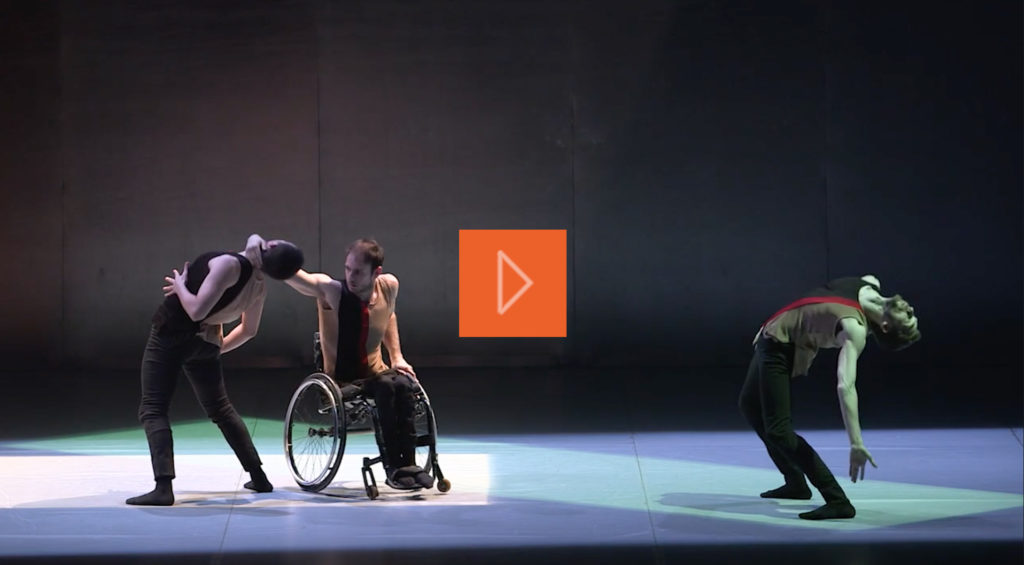 In this first newsletter, we look at disabled leadership in the arts, and how the arts are being transformed by disabled artists pushing the boundaries of content and form.