Our ever-expanding collection of resources shares best practice and provides guidance on how to best support disabled artists and audiences. You can search using keywords or by resource type.
Case studies: A detailed look at a specific project, or organisation, with shared learning.
Toolkits: 'How-to' guides and practical materials to support project delivery.
Country profiles: Overviews of the disability arts sector in specific locations, either written by local experts or a journalist.
Films: Explorations of innovation in the sector, including conversations with artists, investigations into new initiatives and best practice.
If you have an existing resource you would like us to consider for inclusion, please email: info@disabilityartsinternational.org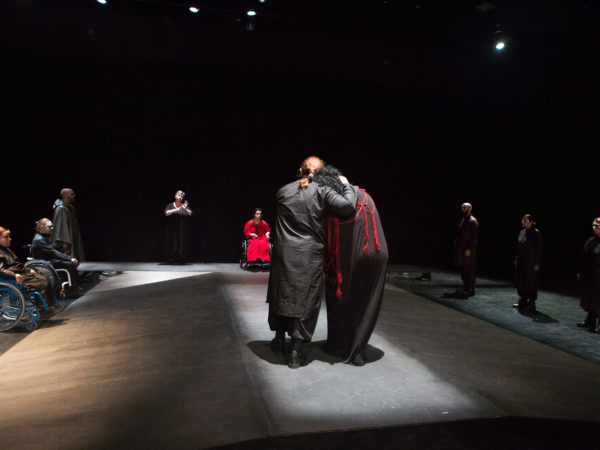 Meet artist Julia Hausermann, a learning disabled performer, dancer and creator with Theater Hora. Julia was invited to co-lead the first Europe Beyond Access artist laboratory in Hamburg at Kampnagel. This film is part of a new series of artist profiles produced by Europe Beyond Access that promote disabled artists to international audiences.
Europe Beyond Access introduces Swedish disabled dancer and choreographer Madeleine Månsson from Skånes Dansteater, Malmö. Over the last few years, she's built up a prolific body of work including dancing in new touring duet Fine Lines by Roser López Espinosa, Dare to Wreck with Peder Nilsson, Uncharted (outdoor, site-specific), and has led workshops for iDance.
In this short film, disabled artists and industry leaders involved in Europe Beyond Access discuss how multi-country partnerships: raise the standards of cultural venues and theatres by presenting the most innovative work; enable artistic brilliance through new collaborations and the circulation of ideas; help theatres draw in and engage more diverse audiences that reflect a country's population.