Australian disabled musician and arts, access and inclusion consultant Morwenna Collett explores Australia, a country that has produced some incredible d/Deaf and disabled artists, inclusive organisations and events.
Australia is home to some incredible d/Deaf and disabled artists and inclusive organisations, making work within and beyond its shores. Having produced leading international artists such as Dan Daw, Daniel Monks, Marc Brew and Caroline Bowditch, and international companies such as Back to Back Theatre, there seems to be something unique about Australia which enables disabled artists to grow and thrive, despite a plethora of barriers that still need to be removed.
Social and political context
1 in 5 Australians are disabled and disabled people are actually more likely than non-disabled people to create art, volunteer within the arts and give money to the arts. However, artists with disability currently make up only 9% of our professional artist population and earn 42% less than artists without disability. Intersectionality can create layered barriers for people, particularly for the 45% of our First Nations community who are also disabled or living with a long-term health condition.
A disparate country with a population of 25 million spread across a large land mass of 7.6 million kilometers, Australia is segmented into 6 states and 2 territories. This means the disability arts sector is also quite dispersed and artists can be quite isolated. The type of support available can vary widely by region.
Legislatively, Australia is a signatory to the United Nations Convention on the Rights of Persons with Disabilities and we were one of the first countries to introduce a Disability Discrimination Act in 1992 (however this Act has not been updated in its 28 year history). In 2013, the National Disability Insurance Scheme (NDIS) was introduced, a landmark government policy which provides support to disabled people, their families and carers. Disabled artist and CEO of Arts Access Victoria Caroline Bowditch describes the NDIS as "the biggest disability reform that we've ever seen in this country…it brought disability into the public realm."
Arts-wise, Australia has had a National Arts and Disability Strategy since 2009, which is currently being re-developed to align with a new National Disability Strategy commencing in 2021. Over recent years, arts organisations have become increasingly conscious of the need to consider diversity and inclusion and are seeing the benefits of providing access to their services and programs.  However, as Australia is currently lacking legislation similar to the UK's Equalities Act, we don't have a formal definition for these terms, which mean that certain areas can be ignored or forgotten. Disabled artist and Undercover Artist Festival Director Madeleine Little explains "a lot of major arts organisations really do champion diversity…but I don't think that any of them has really hit the mark when it comes to including disability as part of that diversity."
Funding landscape
All three levels of government (federal, state/territory and local council) provide funding support to the arts. Federal funding is provided primarily through the Australia Council for the Arts, the national arts funding and advisory body, as well as through the federal government's arts department. The Australia Council introduced dedicated grant funding to support d/Deaf and disabled artists in 2014, initially as a pilot program supporting career development and arts project activities, which then continued for several more years.
In 2014-2015, the Australia Council also supported Australian cultural leaders and influencers with disability to participate in the Sync leadership development program with UK-based leaders Jo Verrent and Sarah Pickthall. In 2019, the Australia Council adapted their existing dedicated funding to support a new arts and disability mentoring program and National Arts and Disability Awards. Some state governments have also provided dedicated arts and disability funding over the years, the first being the Richard Llewellyn Arts and Disability Trust in South Australia.
Dedicated funding programs such as these have slowly led to increased accessibility across mainstream funding programmes as well. However, while diversity and inclusion (including disability and accessibility) are often referenced in mainstream arts funding guidelines, there is currently no requirement for funded arts organisations to produce diversity plans (a requirement of Arts Council England for their regularly funded organisations).
Selected artists, organisations and events
While it would be impossible to list all key Australian artists and organisations in an article of this length, below are some major players in the Australian arts and disability sector right now.
Arts Access Australia is the national peak body which works to increase national and international opportunities and access to the arts for people with disability as artists, arts-workers, participants and audiences.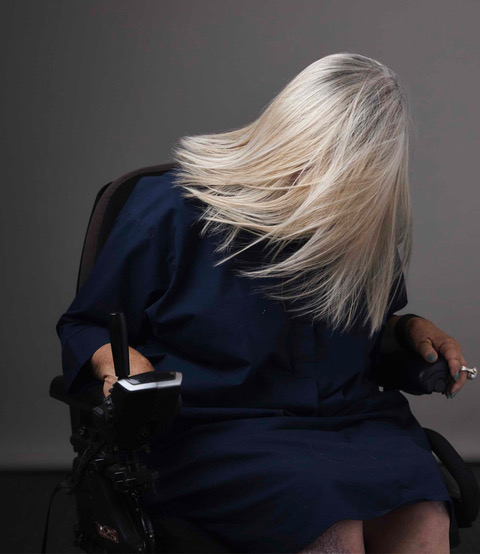 Individual disabled artists
Gaelle Mellis (Adelaide) is the recent recipient of the 2020 National Arts and Disability Award for an Established Artist. Over the last 30 years, Gaelle has made an outstanding and sustained contribution the Australian and international arts sector as a designer, collaborator and consultant. Her work crosses theatre, dance, circus, opera, disability arts, visual arts, installation and digital engagement have toured internationally to critical acclaim. Gaelle says "having an impairment has impacted me in the way I worked and wanted to work, for the better."
After 16 years living and working in the UK, Australian-born Caroline Bowditch (Melbourne) returned to Australia to take up the position of CEO of Arts Access Australia in 2017. Leading the organisation as an artist, Caroline is best known for her international career as a performer, maker, teacher, speaker, access and inclusion consultant, international residency leader and mosquito buzzing in the ears of the arts industry.
First Nations writer Gayle Kennedy (Sydney) is a Wongaiibon woman of the Ngiyaampaa nation of South West New South Wales. Gayle was previously Indigenous Editor/Writer at Streetwize Comics, has published eleven novels with Oxford University Press and her poetry collection, Koori Girl Goes Shoppin, was shortlisted for several awards. Gayle has presented at writers' festivals and First Nations events, plus nationally and internationally on her experience with polio and disability in general.
Performing Arts organisations
Restless Dance Theatre (Adelaide), led by disabled choreographer and dancer and 2020 Australia Council Dance Award winner Michelle Ryan, was established in 1991. As Australia's leading dance theatre company working with young people with and without disability to collaboratively create outstanding inclusive dance theatre informed by disability, this multi-award winning company has mounted over 30 major productions to widespread critical acclaim and conducted 21 major community workshop programs. Michelle describes the company's approach to inclusion as everyone being on a level playing field and recognising that everyone brings a uniqueness to the creative process. "It's in their difference, that you see the artists' creativity and beauty," Michelle says.
Over the last 30 years, Back to Back Theatre (Geelong) has made a body of work that questions the assumptions of what is possible in theatre, but also the assumptions we hold about ourselves and others. Known as one of Australia's most globally recognised and respected contemporary theatre companies, Back to Back collaborates intensively with communities around the world, with a focus on artistic excellence and elevated social inclusion for all people of difference.
Visual Arts
Studio A (Sydney) is a supported studio, tackling the barriers that artists living with intellectual disability face in accessing conventional education, professional development pathways and opportunities needed to be successful and renowned visual artists. Many of their artists have received significant critical acclaim and national recognition, including Emily Crockford who was recently awarded the 2020 National Arts and Disability Award for an Emerging Artist and was a finalist in the 2020 Archibald Prize at the Art Gallery NSW.
Arts Projects Australia (Melbourne) is a creative social enterprise that supports artists with intellectual disabilities, promotes their work and advocates for their inclusion in contemporary art practice.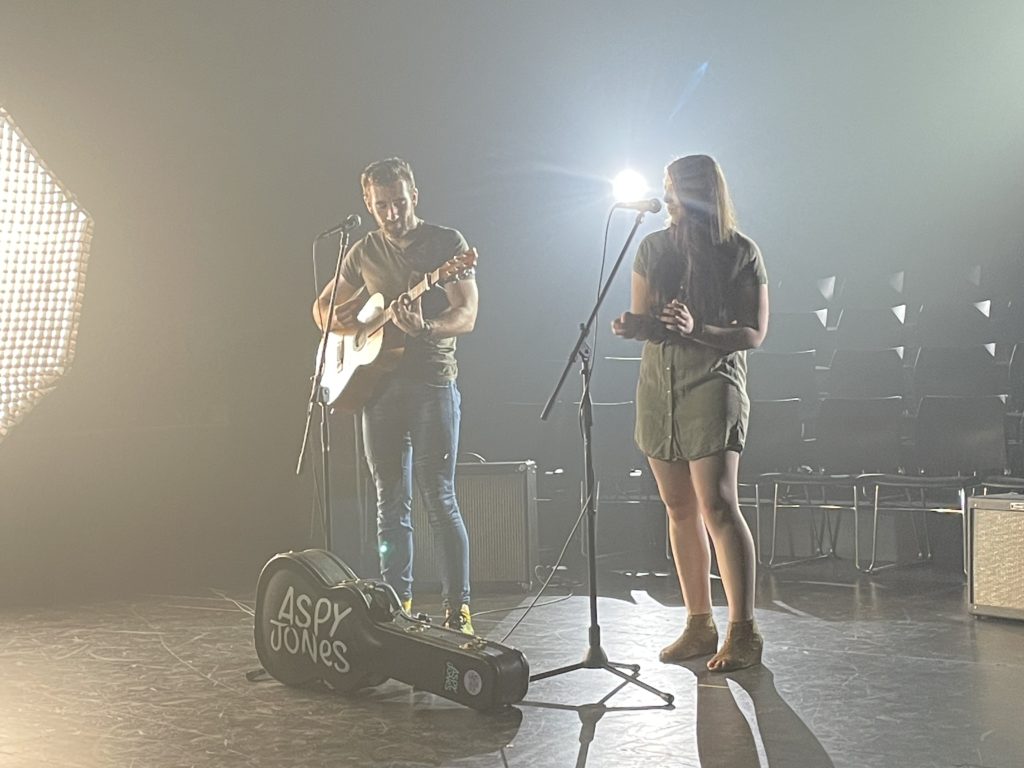 Festivals
Now in its third iteration, the Undercover Artist Festival was developed by Access Arts to provide more opportunities for professional performing artists with disability to present their work, and better representation in the industry. Director, Madeleine Little says: "Undercover Artist Festival is vital for our disability sector but also the wider art sector because it provides a really unique offering in that it's performing arts by, with and for artists with disability. We are creating a platform that will exist with a strong legacy post-event…getting that visibility and that authentic representation out there into the mainstream so that we're creating further opportunities in the future".
Other examples of disability-specific arts festivals include the Platform LIVE online festival (which streamed from over 20 locations across Australia and featured some of this country's finest disabled artists in June 2020) and the Isol-Aide's 'Accessible All Areas' online music festival curated by Eliza Hull.
With the arts sector beginning to acknowledge the quality of work by d/Deaf and disabled artists, the work of these artists is now being more regularly programmed in mainstream arts festivals and venues. During Wendy Martin's tenure at Perth Festival, she brought a strong focus on this area of practice gained from her time programming the Unlimited Festival at the Southbank Centre in London. The festival has continued this commitment and recently published a five-year Disability Action Plan.
Over the last three years the Sydney Festival has run a disability programming initiative to seek out new, exciting work by disabled artists. Both of these festivals utilise access and inclusion committees comprised of disabled people to guide their work.
Key sector events
Several forums have emerged to provide a platform for the Australian arts and disability sector to come together for conversation, debate and collaboration. The biennial Arts Activated conference was established by Accessible Arts (NSW) in 2007, with delegates gathering to share information and ideas about advancing arts and disability, both for disabled arts practitioners and audiences. Meeting Place is a forum on arts, culture and disability run by Arts Access Australia, which has also become a permanent fixture in the arts calendar.
Looking to the future
Key issues such as lack of authentic casting, inaccessible training pathways and disability leadership are becoming increasingly urgent to address. Previous non-disabled leaders of arts and disability organisations Kate Larsen (ex-Arts Access Australia) and Veronica Pardo (ex-Arts Access Victoria) both stepped down to make space for disabled leaders to take their places. Hopefully, we continue to see more disabled people leading Australian arts organisations in the future.
On the wish-list of items Australian disabled artists would like to see in the future are more opportunities for peer-to-peer engagement, more critical review of our work and increased representation of d/Deaf and disabled on our stages and screens.
Caroline Bowditch summarised our necessary future actions by explaining that :
"the sector needs to make space, they and we as a community need hold space (for example, passing the mic, acknowledging our privilege) and disabled artists need take space."
Madeleine Little adds that "we need to loosen the rigidity of our existing structures and processes.… it really requires a comfort in the discomfort and a genuine desire to challenge how we work already so that the structures and processes can become accessible, and then through that by actually working with d/Deaf and disabled artists, people will learn that it's actually not as scary as you think. And the work that we make is just as incredible, if not more so, than what's currently on our stages."
While we still have a way to go, we are paving the way for a more inclusive future for our Australian arts and cultural sector.