Two disabled artists – Filareti Papadopoulou, dancer, performer and vice president of ARTOGETHER, and Vassilis Oikonomou, actor, director, drama teacher, and founder of the THEAMA professional inclusive theatre ensemble – explore Greece, a country that boasts numerous inclusive groups and individual artists doing important work both within and beyond its borders.
Whilst Greece's disability arts scene does have a long history, with companies like Greek Deaf Theatre (established in 1983) and ARTOGETHER (1990), this is largely in spite – rather than because – of the country's political, legal and funding frameworks. Longer-term engagement has been the exception, rather than the rule. However, increased activity has been noted over the last five years among inclusive groups and independent disabled artists in the performing arts, and new majority-disabled ensembles have been formed.
Political Context
In February 2017, an 'able-bodied' requirement that had for years prevented disabled students from studying at tertiary-level drama schools certified by the Greek Ministry of Culture was finally struck from Hellenic Presidential Decree. This was achieved thanks to efforts made by the Greek Deaf Theatre since the late 1980s, and through the endeavours of the Panhellenic Association of Paraplegics and the Dagipoli Dance Co. Major contributions were also made by THEAMA theatre ensemble, which presented Aeschylus' 'The Persians' at the Athens & Epidaurus Festival in 2016. Last but not least, the Disabled Artists Movement also exerted concerted pressure in various ways over the two years leading up to the requirement being repealed.
The next goal for all of these institutions is to remove the same 'able-bodied' requirement currently in effect with regards to professional, tertiary-level dance schools.
In September 2017, the Hellenic Parliament voted to adopt the United Nations Convention on the Rights of Persons with Disabilities, with a view to removing all obstacles blocking their full and equal participation in the country's social, economic, and political life. These legal and political changes have precipitated the recent growth in activity.
Funding Landscape
A lack of regular state financial assistance, to cover running costs and to draw attention to the work of inclusive cultural groups and organisations, casts a long shadow over the current Greek funding landscape. An exception is the selective financial support of one-off projects that is, however, insufficient to cover even the cost of ensuring their accessibility. In contrast, the last decade has seen an increase in activity by private initiatives for the financial support of inclusive programmes. Major financial organisations and foundations are contributing to the longevity of these entities which are typically self-supported through their members.
Selected Companies and Organisations
Art and Universal Access
The ever-growing understanding and spread of the social model of disability in Greece has created the need for institutions that promote services offering universal access to the arts, both professionally and in terms of legal rights.
The Disabled Artists Movement is an independent collective of mobilised citizens active in Greece since 2010 that takes the social model of disability as its main guiding principle. It was founded on a mission to rally disabled artists into a unified initiative whose main aim is to spotlight the vibrant arts and culture created by disabled artists and to fight for the political and social rights of disabled people. It advocates for universal access in the built environment and artistic content, both in Greece and internationally.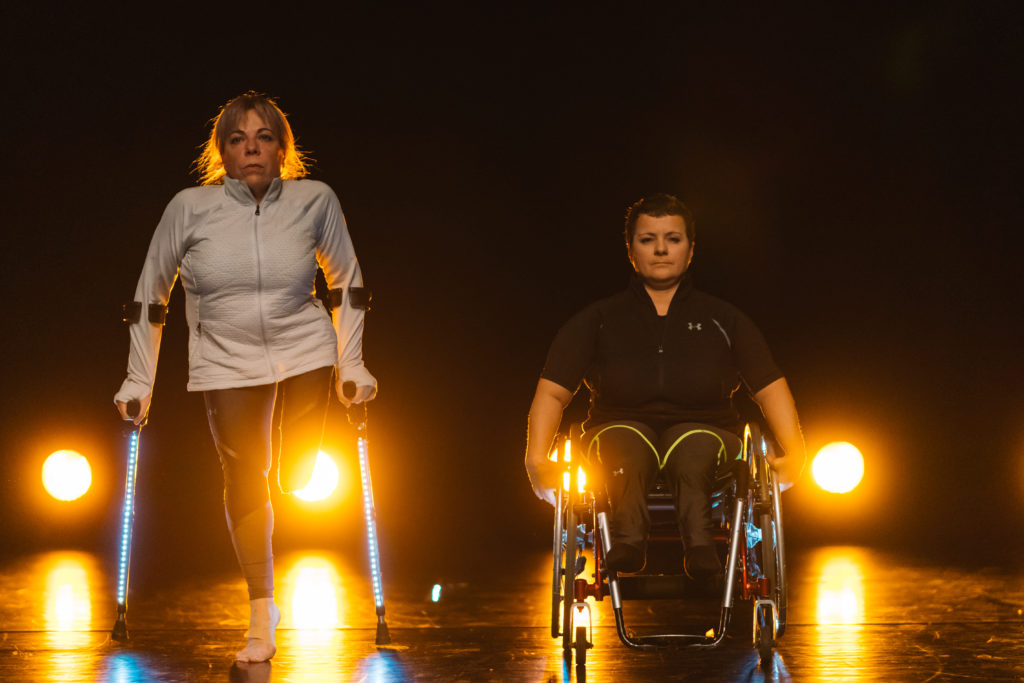 Onassis Stegi is one of Greece's leading cultural venues, based in Athens. Since 2012 around 6,500 disabled people have been involved in 65 Onassis Stegi events, as audience members, participants, or creators, both at the organisation's main building and beyond. Onassis Stegi's participation in major European collaborative projects including Unlimited Access, iDance and Europe Beyond Access has seen its work in this area branch out internationally and cemented its engagement with integrated contemporary dance workshops and performances. Onassis Stegi has demonstrated a consistent and ongoing preoccupation with issues of accessibility to culture and the arts. Its position is clear: everyone should be able to participate, equally and without limits, in artistic and cultural events. Work by disabled artists has serious merit and highly unique contributions to make to contemporary artistic creation.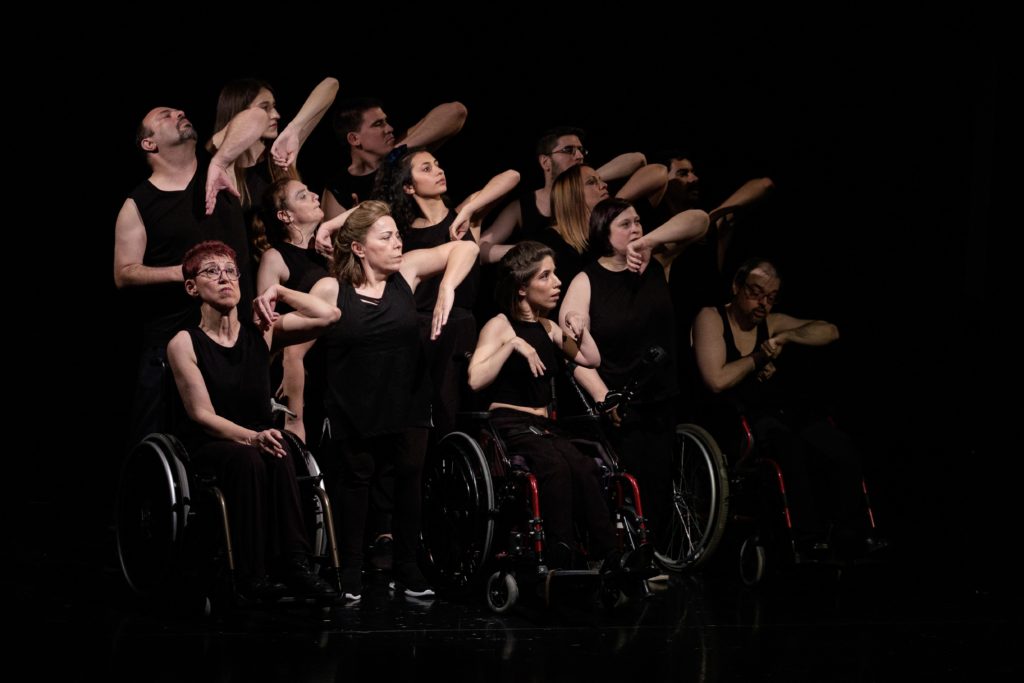 Liminal is an arts organisation offering everyone the opportunity to get involved in contemporary art forms, regardless of physical, social, lingual, and other attributes. Offering a range of socio-cultural experiences, Liminal is helping to make the Greek creative sector more inclusive and accessible. In the main, it organises educational art programmes, offers accessibility services, and produces artistic works.
Theatre
The Greek theatre world boasts numerous inclusive companies that assert the rights and talents of professional disabled actors. As part of their artistic output, these companies focus on the training of their members, either through private group classes, or by organising events and even regular-attendance workshops open to the general public, the main aims of which are inclusive education and mutual understanding.
The THEAMA inclusive theatre ensemble is Greece's first disabled-majority professional company. All its actors are members of the Hellenic Actors' Union. Together with the inclusive dance company EXIS, it has created a regular-attendance inclusive educational workshop for theatre and dance called ISON. THEAMA strives for universal access to the arts. Founded in 2010, its main aim is the inclusion and incorporation of disabled actors into professional theatre. To date, THEAMA has staged works drawn from the classical and international repertoire, as well as contemporary works. It has also run a children's theatre stage since 2018.
ARTimeleia is an integrated theatre company based in Athens that focuses on neuromuscular disorders and the use of the inclusive 'neurological approach to acting' methodology, producing works of theatre rooted in the aesthetics of the body.
Greek Deaf Theatre was founded in 1983 on the initiative of Stratis Karras and Nelly Karra. It aims to spread the use of sign language, incorporating deaf and hearing artists on stage, where they share the same roles, performing in an unusual dual-cast format. In the past, as part of their early performances, the hearing actors used microphones to lend their voices to the deaf actors. As the deaf and hearing actors began to collaborate together more productively, closely, and creatively, their concept has matured so that the actors co-exist on stage with respect for each other's language.
The Crazy Colors Deaf Theatre Company was founded in 2009 by a group of hearing-impaired individuals. It is another joint venture by deaf and hearing artists, who are attempting to bring new methods in acting and theatrical form to the fore, making use of fresh perspectives, sign language alongside vocal performances, the principles of improvisation, and physical theatre techniques. They have presented performances in various theatrical forms at festivals, theatres, archaeological sites, and cultural institutions.
Oneiro Einai ("It's a Dream") is another professional integrated theatre company. It aims to overturn the exclusion of disabled individuals, and strives for equal access to arts education. The company operates under the aegis of the Dagipoli Dance Co.
Dance
The professional training of disabled dancers in Greece is at a rudimentary stage, given that current legislation does not allow it. A new reality is nevertheless emerging on this front thanks to the existence of professional dance companies.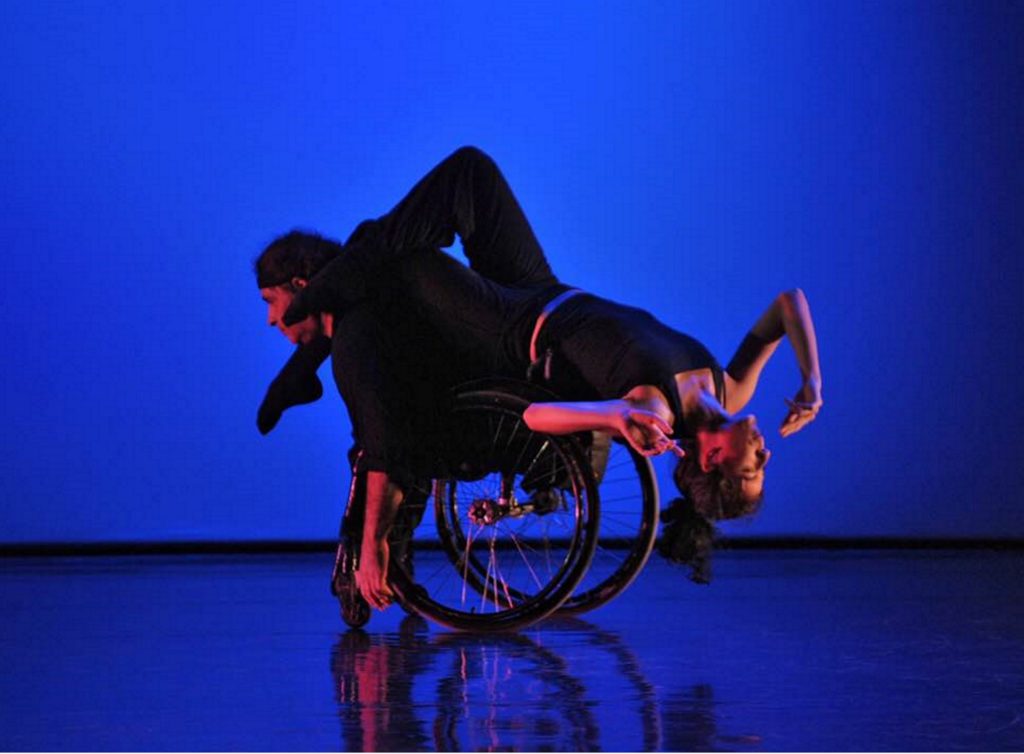 Greece's first professional integrated contemporary dance company, Dagipoli Dance Co, was founded by Jiorgos Christakis in 2004. Its core team consists of individuals with physical impairments. The company's work highlights the that arises from variation in the human form, and from the collaboration of people whose bodies are driven by different motive forces; in this way, diversity is both honoured and allowed to leave its mark on contemporary art.
EXIS is another professional contemporary dance company, founded in 2015. This inclusive company's main lines of activity are the creation of performances, the organisation of seminars and classes, and the training of disabled dancers.
Following 30 years of work on the international scene, the professional inclusive company Theatre enCorps Collectif made Greece its permanent base in 2019. The company's artistic directors are the choreographers and performers Ana Sanchez-Colberg and Demy Papathanasiou, the latter being the first professional disabled dancer in Greece to receive a dance diploma. They aim to reposition their work within the challenges set by the 21st century and to make use of dialogues that exist between new technologies and the art of dance.
From its foundation, the Dryades En Plo arts company, led by Maria Karapanagioti and based in Karditsa, has created and developed original dance-musical works and art happenings. They have developed their own method of teaching dance for disabled people, entitled D.D. DanceDisability (sic). In recent years, the company has delivered the Panhellenic Dance Groups Meeting for People with Disabilities, and the International Dance Festival Disability (IDFD).
Dance and the Mind is an integrated experimental company founded by Christos Kissas in 2009 and based in Thessaloniki. Its philosophy can be encapsulated by a series of single words, such as honesty, acceptance, and accessibility. With a tendency towards sociability and entertainment, the company promotes inclusion and equality in the arts. It seeks to invite people to dance, move, and touch, and to go beyond the limits set by the establishment.
Kyma Project is an inclusive dance platform founded in 2017 by Angeliki Mitropoulou and Haris Katis as part of the Start – Create Cultural Change scholarship programme. The Kyma Project promotes inclusive practices in the arts and education, organising cultural and educational events and programmes accessible to all.
Cross-Arts Organisations
Regular action has also been noted among cultural institutions who work across a combination of different art forms.
En Dynamei – a collective of young disabled and non-disabled artists based in Thessaloniki – proposes a new model for art and life, where all things 'unfamiliar', 'strange', 'different', and 'foreign' are incorporated into the whole, making it stronger. The collective's management is split equally between its members. Taking research into new methods of communication as their main tool, they organise and produce accomplished creative projects in the fine arts, theatre, music, and the visual arts.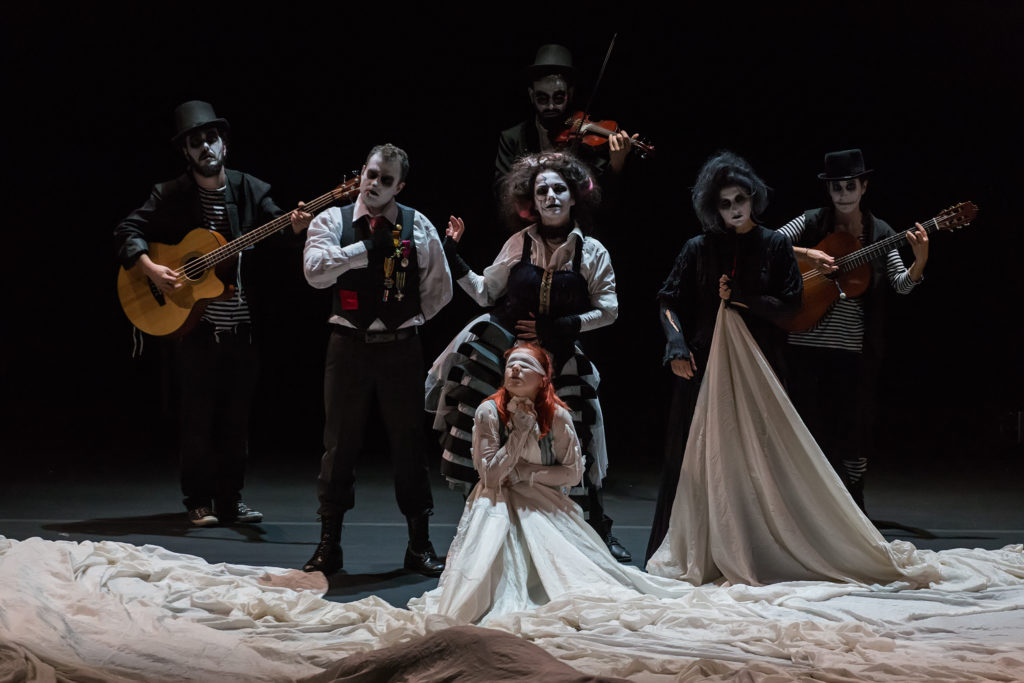 SMouTH (Synergy of Music Theatre) is the oldest and most active musical theatre company outside Greece's major urban centres. Since its foundation in 2001, it has actively developed and promoted the performing arts at local and international levels through educational workshops, the production of interdisciplinary performance works, and the organisation of festivals focused on accessibility and inclusivity in the performing arts. SmouTH is also a partner on the European collaborative project ImPart, which focusses on accessibility in the arts.
ARTOGETHER, Art by People With and Without Disabilities, was founded thirty years ago under the name Very Special Arts Hellas. It was the first institution in Greece whose core mission was to increase access to culture and the arts for disabled people. It aims to offer disabled people equal opportunities for artistic expression and creation, as well as equal participation in Greece's cultural life. Today, it runs four inclusive ensembles: musical theatre, movement improvisation, visual arts, and theatre games.
Looking to the Future
Increasing support for the development of performing arts created by disabled artists and the creation of more inclusive ensembles has resulted in a trend towards reconfiguring negative stereotypes and the creation of new forms, ideas and practices in the Greek arts scene. This, in turn, has contributed to the demand for equality in arts education.
The current situation in Greece is marked by a transition from the recognition of the barriers to inclusion, towards finding some of the solutions. Whilst this bodes well for the future, it has been achieved via self-initiated calls for justice and acts of solidarity within the disability community, rather than any central funding or infrastructure. The latter may be needed to push the Greek disability arts scene into another level of inclusion, accessibility and disabled-led work.