Yesol Kim is a dancer based in Sweden who performed in Skånes Dansteater's outdoor production of Uncharted, as well as taking part in the third Europe Beyond Access laboratory in Maastricht.
As a dancer, she is passionate about raising the visibility of disabled dancers in the performing arts, and continually expanding her multi-disciplinary creative practice.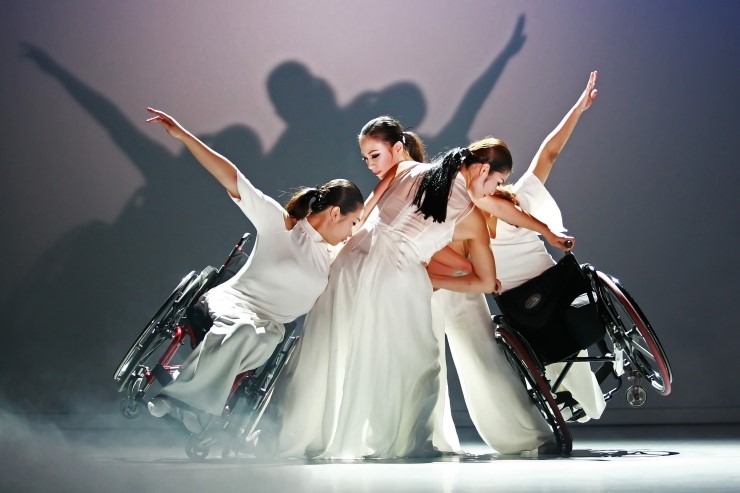 In South Korea, she performed with Yoon Duk Kyung Dance Company in White Cactus (2010), and in Like calls like (2013) in Seoul. The clips in our short artist profile film of Yesol have been provided by Culture and Art Promotion Center for the Disabled in Korea (Head Director Duck-Kyung Yoon), with photos by Myung-Ho Kim.
As well as being a dance artist, Yesol has a Masters in Fine Arts, majoring in industrial design from Lund University, Sweden. In 2017, she wrote her first autobiographical book, 'Be positive one more day', which explores disability and the power of embracing yourself.
This film is part of a series of artist profiles produced by the transnational network, Europe Beyond Access. Our aim is to open high profile opportunities to disabled artists and increase public recognition of their important creative contributions to the arts and culture sector.
The core partners of Europe Beyond Access are British Council (operating for this project in the UK and Poland), Kampnagel (Germany), Οnassis STEGI (Greece), Holland Dance Festival (The Netherlands), Per.Art (Serbia), Skånes Dansteater (Sweden), Oriente Occidente Dance Festival (Italy). It is co-funded by the Creative Europe programme of the European Commission.