Date: September 8, 2020 - September 11, 2020
Location: Italy
Part of Europe Beyond Access is focused on increasing access to theatre and dance performances for disabled audiences. In Italy, our partner Oriente Occidente have been working to engage the Deaf community in their region with the innovative use of SubPacs, a technology that provides a physical experience of sound through the combination of electronics and textiles.
There will be three performances that Subpacs will be available for:
Premiere: Gravity (and the other attractions), Costas Lamproulis
Tuesday 8 September at Teatro Alla Cartiera, Rovereto, 18:00 | 20:30
From Un-Label, a global research group that focuses on creating accessible performances. Gravity is one result of this collective research which involved four European countries: Armenia, Germany, Greece and Italy. Also incorporating poetic audio description, Gravity tells the story of Lolo and Tiki as they meet in a subway station and seemingly wait for their train to come. Click here for tickets to Gravity.
National premiere: C'est pas grave, Francesco Colaleo and Maxime Freixas
Thursday 10 September at Teatro Alla Cartiera, Rovereto, 20:30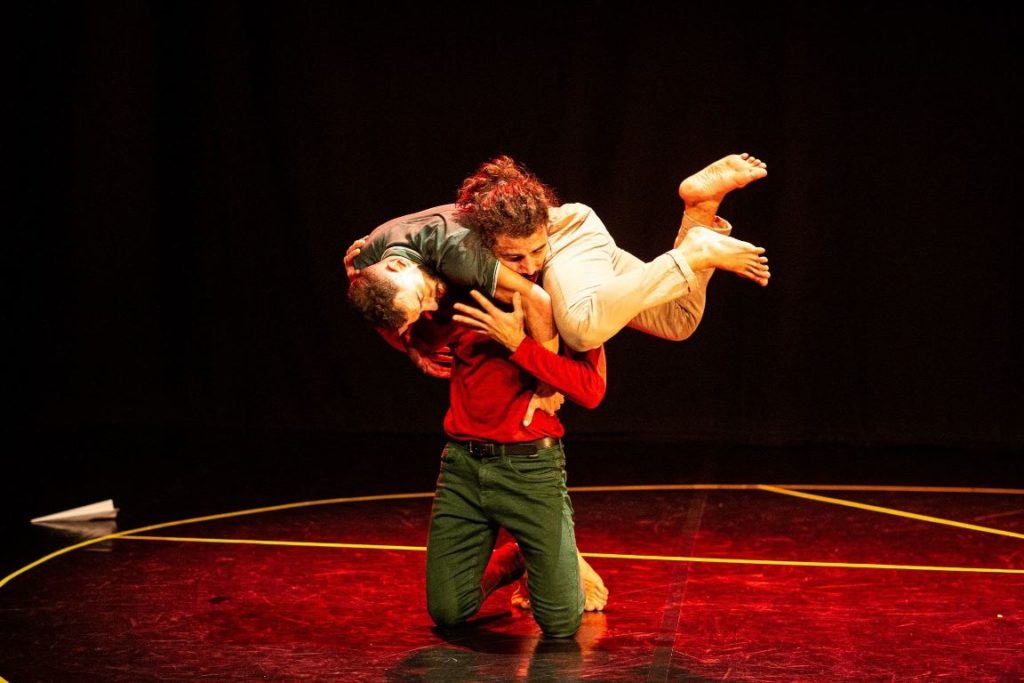 C'est pas grave is a duet exploring the different meanings of gravity: from the gravitational fields of physics, which structures the performing space with a centre towards which the forces tend, to the human-psychological condition of gravity and that which is overcome through a symbolic-choreographic script that focuses on humour and lightness. The leitmotiv of this choreography, in which the public is directly involved, is to not let oneself be defined by the weight of events. The public is invited right from the start to build paper airplanes and then to launch them at their discretion into the 'gravitational' space of the performers. 
Click here for tickets to C'est pas grave.
Osa, Alessandro Pietrolini and Sonics
Friday 11 September at Progetto Manifattura, Rovereto, 21:00
Sonic is one of the most well-known acrobatic aerial dance companies in Europe, a pioneer of the genre in Italy. At Oriente Occidente they present Osa, a magical performance in which the six bodies of the performers, suspended on a large upturned steel pyramid, give life to light acrobatic vaults for an hour of adrenaline and emotions. In Osa the challenge to gravity is won with manoeuvres on the trapeze, the hoop, ropes and aerial fabric. The performers outline sinuous figures, choreographic sequences, dancers in unison, athletic movements suspended between dream and reality.